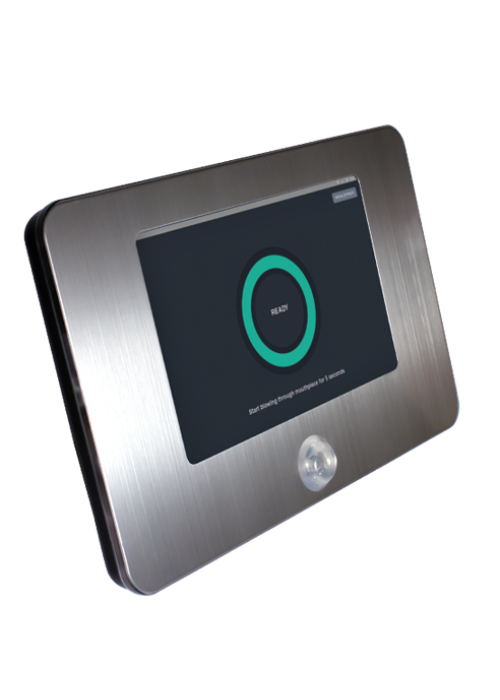 ALCOLAB™ testpoint
Breath alcohol tester
ALCOLAB testpoint is a sleek tablet breathalyzer ideal for any function where alcohol is served. It provides user‑friendly operation and professional‑grade accuracy, allowing users to confidently self-administer breath alcohol tests.
Request a quote
Convenient to use, designed for safety
Watch the video
Features
Program compliance
ALCOLAB testpoint features industry‑leading technology and design. Compact, lightweight, durable design makes testing and promoting safe driving effortless. Easily set up, ALCOLAB testpoint is perfect for any gathering where alcohol is served.
Convenient
Press Start on the 10-inch touch-screen, insert a straw into the port, blow through the straw for five seconds and results appear directly on the device screen. From start to finish, ALCOLAB testpoint displays the test result and provides a safety message in less than 10 seconds.
Secure
ALCOLAB testpoint is customizable with three levels of access, each with a personal profile and password. Tamper-proof and secure with built-in Wi-Fi connectivity, event login and logout times are recorded. Reports are stored locally on the device and automatically emailed to the owner.
Reliable
ALCOLAB testpoint delivers professional-grade accuracy through its electrochemical sensor, ensuring other substances, such as cigarette smoke, will not skew results. ALCOLAB testpoint works wirelessly to ensure smooth device operation throughout an event.