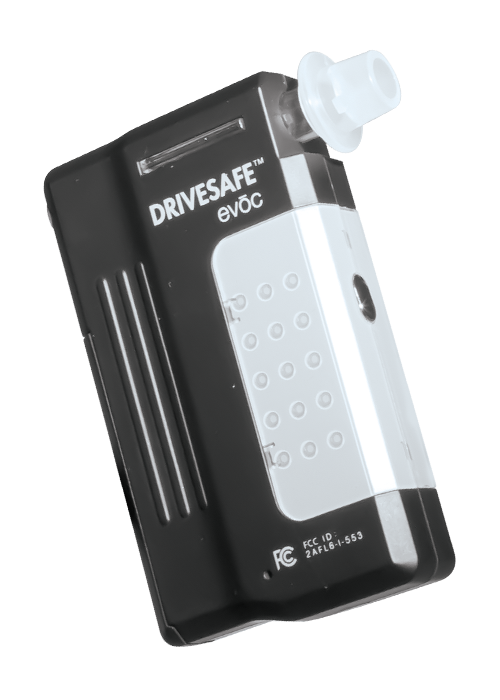 DRIVESAFE™ evōc
Personal breathalyzer
DRIVESAFE evōc is a compact smartphone breathalyzer, perfect for those on the go. It's easy to carry in a pocket, purse or briefcase. Use it along with a smartphone app to track your BrAC wherever you are.
DRIVESAFE evōc connects via Bluetooth with your Apple IOS and Android smartphones and the mobile app displays your results instantly. The sober estimation shows approximately how long until you are fit to drive.
Request a quote
Perfect for those on the go

Watch the video
Features
Performance
DRIVESAFE evōc uses advanced electrochemical sensors, the standard for law enforcement breathalyzers, for stability and accuracy.
User-Friendly
DRIVESAFE evōc smartphone app is simple and intuitive. Once downloaded, icons on the smartphone guide the user confidently through the test sequence.
Design
DRIVESAFE evōc has a sleek design with smooth ridges that ensure a secure grip on the compact device. DRIVESAFE evōc is ideal for on-the-go social media users.