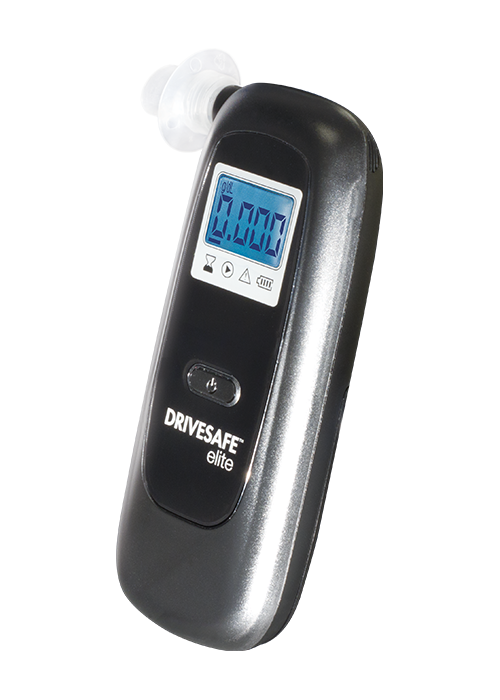 DRIVESAFE™ elite
Personal breathalyzer
DRIVESAFE elite is sturdy, with a compact and sleek design. It's small enough to carry in a pocket, purse or briefcase yet durable enough to accompany you wherever you go.
Whether you're going out with friends or away on vacation, fit safety and accuracy in your pocket.
Request a quote
Features
Performance
DRIVESAFE elite uses an advanced electrochemical sensor, the standard for law enforcement breathalyzers, for stability and accuracy.
User-Friendly
Results are displayed on the 4-digit LCD screen. Icons guide the user confidently through the test sequence.
Design
DRIVESAFE elite has a convenient one button operation and long lasting battery power, making it easy to use.