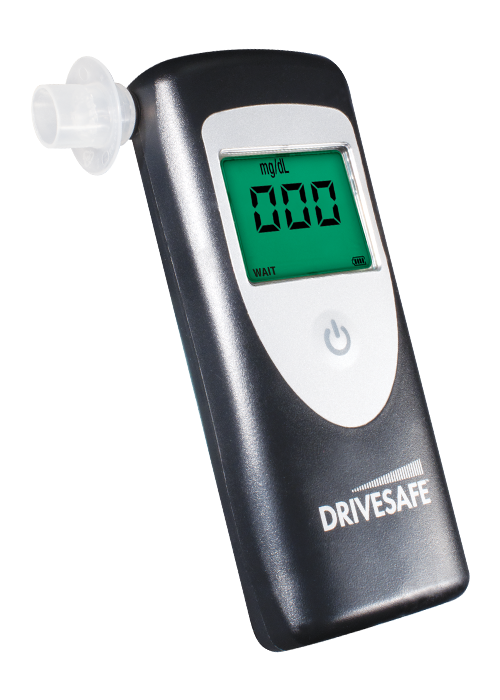 DRIVESAFE™ exec
Personal breathalyzer
DRIVESAFE exec features a robust and sturdy industrial design, making it perfect for professionals in law enforcement, heath care and industrial settings or for individuals who need a dependable and durable personal breathalyzer.
Request a quote
Fast and accurate results

Watch the video
Features
Performance
DRIVESAFE exec uses an advanced electrochemical sensor, the standard for law enforcement breathalyzers, for stability and accuracy.
User-Friendly
Icons on the LCD screen guide the user confidently through the test sequence. All functions are controlled using a single button.
Design
DRIVESAFE exec displays results using a large, 3-digit LCD screen, along with a graphical intensity meter and a tri-colour backlight for clarity.