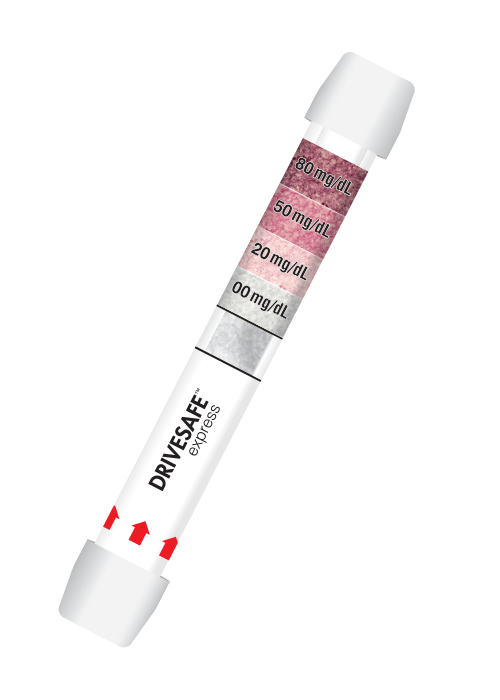 DRIVESAFE™ express
Personal breathalyzer
DRIVESAFE express is a discrete, convenient, non-invasive, single use breath alcohol tester providing accurate, reliable results with easy to read colour-changing crystals. It's perfect for personal or professional use
Request a quote
Reliable results on the go

Watch the video
Features
Performance
DRIVESAFE express uses colour changing crystals within a single tube. The colour produced is proportionate to the amount of alcohol consumed.
User-Friendly
When the user blows through the tube, the crystals change colour upon detection of alcohol. Results are ready in 2 to 4 minutes.
Design
DRIVESAFE express is a hygienic, low cost breathalyzer. It provides a quick and convenient way to measure your BrAC – carry it in your pocket, purse or briefcase.