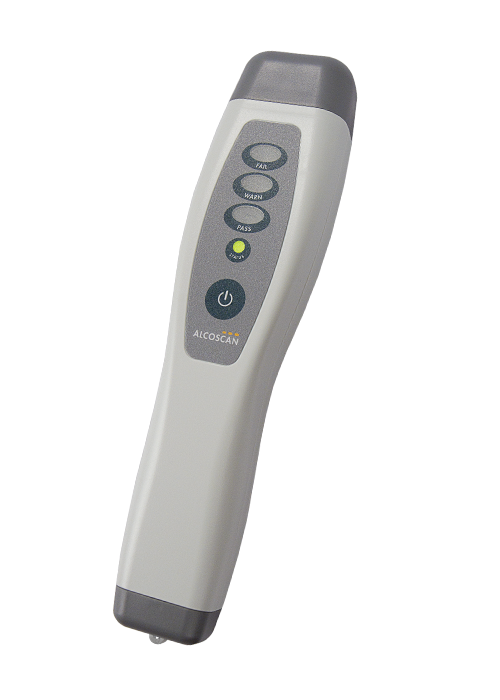 ALCOSCAN™
Passive breathalyzer
ALCOSCAN is an easy-to-use, non-invasive breath alcohol tester that detects the presence of alcohol within the environment. No mouthpieces or special attachments required.
Request a quote
Simple and efficient

Watch the video
Features
Non-invasive breath testing
Perfect for field use. With a one-button operation and easy to comprehend LED interface, breath tests are simple to acquire and quick to analyze.
Data storage and transmission
ALCOSCAN is available with storage and data download functionality. The M-model allows up to 1,000 saved events to be stored within the unit.
Ensuring employee safety
ALCOSCAN is the ideal match to any company's comprehensive drug and alcohol policy as it and does not require active user participation.