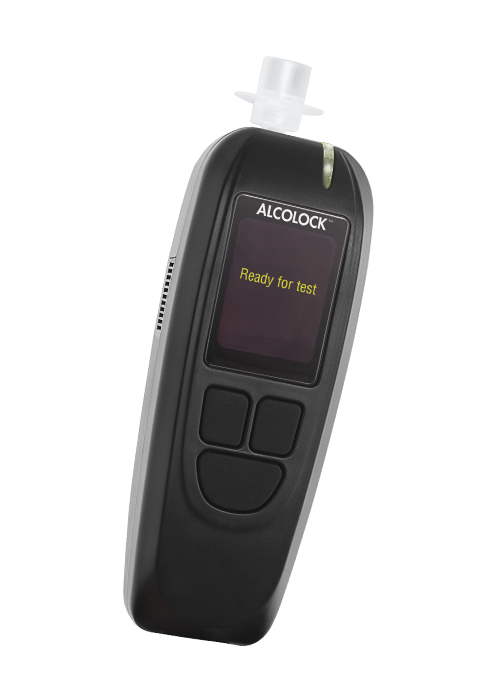 ALCOLOCK™ LR
Alcohol ignition interlock
| | |
| --- | --- |
| | CENELEC EN 50436 parts 1 and 2, US DOT (NHTSA) |
ALCOLOCK LR alcohol interlock for compliance monitoring is specifically designed to meet requirements of jurisdictions for drink driving remediation and driver licence reinstatement programs.
Request a quote
Secure and reliable monitoring

Watch the video
Features
Biometric monitoring and camera image ID
Facial biometrics are used to identify the driver as the person providing the breath sample. With FOCUS camera (optional), an image of the driver is taken with each critical event.
Dual event logging
Events are logged in both the handset and the ECU, enabling remote downloads while protecting the security of the event log file and enhancing anti-circumvention measures.
Secure data handling
Event log files and communication are protected with AES 128 bit encryption. Flash memory preserves the event log when the vehicle battery is disconnected.
Anti-circumvention
Breath signature technology ensures that accepted breath samples come directly from a human subject and have not been filtered or altered before the alcohol sensor performs the analysis.
GPS location
Events are recorded in memory with time, date and GPS coordinates to enhance compliance monitoring and to deter circumvention.
Wireless data transmission
Event log data is transmitted via GPRS from the ECU to an ACS secure data center hosting AlcoTrack™ (client and vehicle data management). Jurisdictional authorities may access the data online via a secure web-based portal.