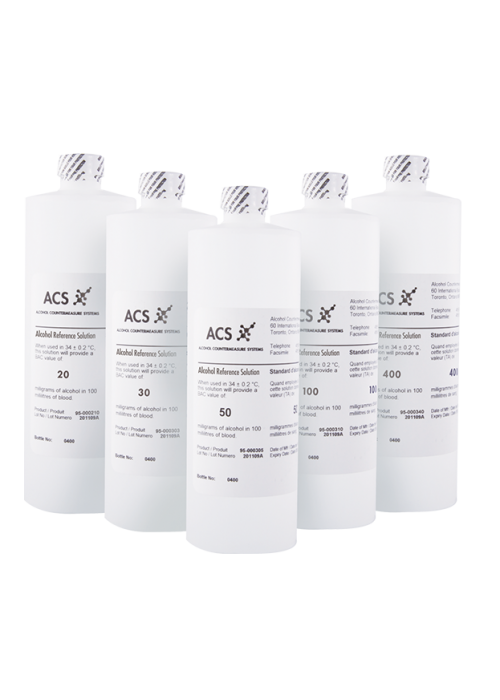 Alcohol Reference Solution
Certified Reference Materials
ACS Alcohol Reference Solution is a premixed alcohol solution for immediate use, eliminating the need to mix solution in the field. It is prepared for use in a breath alcohol simulator which is capable of controlling the solution temperature at 34 ± 0.02 °C.
Request a quote
Features
Available in standard concentrations to provide alcohol breath test instruments with the following readings: 20, 30, 40, 50, 60, 80, 100, 110, 150, 200 and 400 mg/dL.
Preparation
Absolute ethyl alcohol (USP Grade) is mixed with distilled water to provide an analytical concentration predictive of the equivalent BAC. Solutions are prepared ±2% target value.
Analysis
Each batch of solution is independently analyzed by gas chromatography and is traceable to the NIST standard. A Certificate of Analysis is available upon request.
Bottling
The solution is bottled in high-density polyethylene bottles and closed with a poly seal cap. A neck seal is provided for integrity.